Participating in Self-Generation Incentive Program (SGIP)
Energy Storage Rebates for Homes, Apartments, and Critical Facilities Available NOW! Available to electric and/or gas customers of PG&E, SCE, SoCalGas, and SDG&E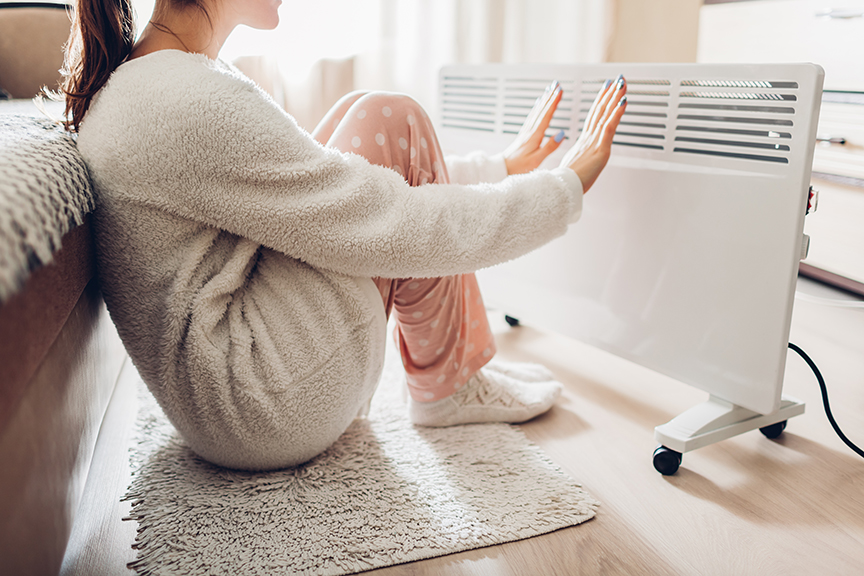 The CPUC's Self-Generation Incentive Program (SGIP) offers rebates for installing energy storage technology at both residential and non-residential facilities. These storage technologies include battery storage systems that can function during a power outage.
Depending on the battery and how much you are using it, batteries can provide power for several hours, or longer. Battery storage can be an important component of a more robust emergency preparedness plan in the event of a power outage.
In preparation for the next wildfire season, the CPUC has authorized funding of more than $1 billion through 2024 for SGIP. This funding includes prioritization of communities living in high fire-threat areas, communities that have experienced two or more utility Public Safety Power Shut-off (PSPS) events, as well as low income and medically vulnerable customers. The funds are also available for "critical facilities" that support community resilience in the event of a PSPS or wildfire.
The best way to get started in accessing SGIP is to reach out to an installer who can help navigate the application process. Use the "Find an Installer" Tool to help find an installer in your area. (Please note that the CPUC does not endorse or recommend any of these installers. The tool includes information collected through a voluntary survey.)
Additionally, the Golden State Financing Authority is offering a financial assistance product for SGIP. For more information, please visit: http://gsfahome.org/programs/arp/overview.shtml (Please note that the CPUC does not endorse or recommend any participating installers.)
Helpful Resources
Eligibility for Program
Customers must meet various criteria in order to be eligible for SGIP rebates. Please check the Brochures and Fact Sheets above for detailed information about eligibility, and contact your Program Administrator with questions.
There are two categories of new, higher rebates for SGIP – "Equity" and "Equity Resiliency". Both categories aim to ensure lower-income, medically vulnerable, and at-risk for fire communities are at the front of the line to receive competitive incentives for battery storage.
The "Equity" and "Equity Resiliency" SGIP rebates lower the cost of energy storage technology to almost, if not completely, free of cost. Depending on which category a customer is eligible for, they can receive $850 per kilowatt hour under the "Equity" Category or $1,000 per kilowatt-hour under the "Equity Resilience" Category. Both of these amounts would mean an energy storage system for the home or facility would be almost, to potentially completely, free of cost.
For additional information on eligibility pathways for the Equity Resiliency budget you can also review the eligibility matrices for Residential and Non-Residential customers.
December 2020 Update - The Equity budget statewide is currently exhausted and operating on a waitlist, with the exception of SoCal Gas and SCE in the residential category. Additionally, the Equity Resilience budget in PG&E territory is currently exhausted and operating on a waitlist.
December 2020 Update - Customers who rely on electric well pumps as their eligibility pathway into the equity resiliency budget must now:
Have an annual household income no greater than 80 percent of Area Median Income (AMI);
Attest that the installation site is their primary residence occupied by either a homeowner or tenants; and,
Attest that the residence is not provided water by a municipal or private utility.
This change applies for applications submitted after 8/17/20 that have not yet been issued a "confirmed incentive reservation" as of 10/22/20. Find more information about this change in Decision D.20-10-025.
Learn More
Local Program Administrators will be conducting robust outreach on SGIP in your area. We encourage you to reach out to them to learn more about eligibility and incentive levels. Your Program Administrator depends on who your utility is:
Pacific Gas and Electric Company (PG&E)
Southern California Edison (SCE)
Southern California Gas Company (SoCalGas)
San Diego Gas & Electric (SDG&E) – Via Center for Sustainable Energy (CSE)
For more information about the CPUC and SGIP, please visit: