Broadband Public Feedback
Feedback is essential to improving the accuracy of broadband data and mapping in California, as well as enhancing the map's tools and features.
How to give feedback on the California Interactive Broadband Map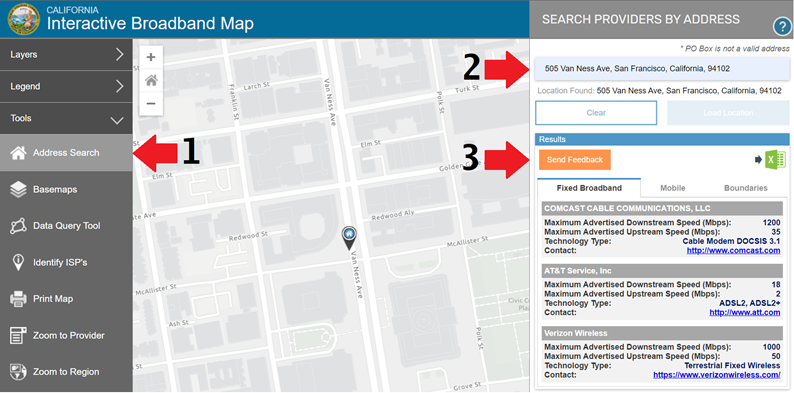 Go to

https://www.broadbandmap.ca.gov/

Click the "Address Search" button in the left-hand menu (see No. 1 in the image).

Enter the address you would like to provide feedback on in the search box (see No. 2 in the image).

Click "Load Location" and wait for the location to load.

Click the "Send Feedback" button (see No. 3 in the image).

Follow the directions of the pop-up and fill out the questions.

Submit the Broadband Feedback Survey
Questions and comments: broadbandfeedback@cpuc.ca.gov.
Broadband Availability Public Feedback