2021 Broadband Implementation for California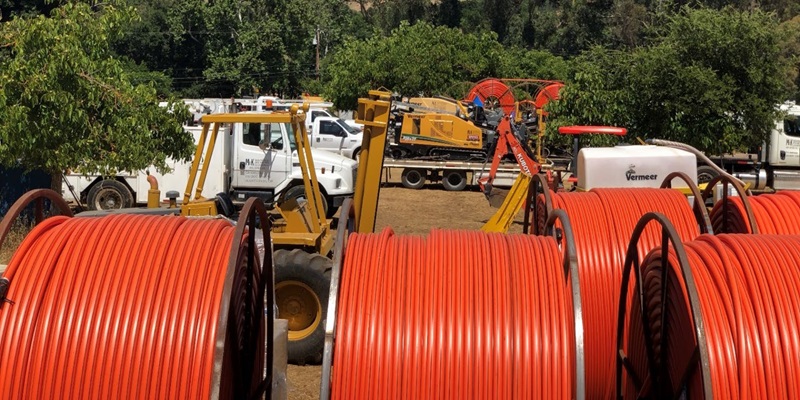 2021 Broadband

Implementation for California
The funding provides for $3.25 billion for an open-access statewide broadband middle-mile infrastructure, $2 billion for broadband last-mile infrastructure and $750 million for a loan loss reserve to support local government broadband infrastructure development. The budget summary package is here.
Last-Mile Federal Funding
To complement the middle-mile proposal, the Broadband Package includes funding for a comprehensive strategy to build last-mile infrastructure to provide Californians with access to high-speed broadband service. Read our last-mile fact sheet.

Technical Assistance

and

Grants
Local government grants for planning and assistance by caseworkers will be available for critical planning and implementation.

Loan Loss Reserve
Expanding the ability of local governments to secure financing to build broadband infrastructure.

Open Access Middle-Mile
Acquire, build, maintain and operate an essential open-access statewide middle-mile network, which will be overseen by the California Department of Technology. More info here.
Public comments: Click here to view the public comments the CPUC received on open access middle-mile.
Contact Us
Media Inquiries: news@cpuc.ca.gov
Questions and Requests: StatewideBroadband@cpuc.ca.gov
Listserve requests: coming soon

2021 Broadband Implementation for California